What is DEO?
Digital Enhanced Operator (DEO) is a Portuguese R&D project that addresses the implementation of Augmented Reality solutions to enhance shopfloor operator capabilities.  More precisely, it focuses on the use of smart glasses to support maintenance operations. The DEO project will ultimately contribute to increasing productivity whilst supporting higher quality and reduction of human errors. The resulting technology will also contribute to improving well-being and worker satisfaction in the workplace, while achieving increased safety levels.
Main Application Areas
The DEO project is divided into four main application areas
| | |
| --- | --- |
| Smart Factory | Smart Manufacturing |
| The collaboratives and learning factories of the future | The use of I4.0 technologies to improve manufacturing processes |
| | |
| Augmented Reality | Smart Operator |
| The use of AR applications to connect the real world with digital information | The operator usage of I4.0 technologies to improve and enhance its performance |
Focus Points
In order to create a healthy workplace to be more productive and, consequently, increase the competitiveness of industrial companies, it is necessary to create an optimized environment in which the synergy between the human operator and the digital environment is exploited to the limes, leveraging the operators' capabilities and mitigating its limitations. Consequently, the DEO project has the following focus points:
Adaptability and flexibility of the operators for the digitalization of the shop-floor
Effective support for the operators
Quality of digital data
Inclusion of digital services in the industry
Maturity of digitization in the Industry and Smart Manufacturing
Expected Results
| | |
| --- | --- |
| Personalized Cognitive Reinforcement in the Industry | Context Driven Knowledge Delivery |
| Promote complete and innovative models of cognitive systems, capable of modeling environmental context information, process, resources, and operator physiological information. | Development of an AR system capable of automatically detecting necessary interventions that are synthesized and provided to the operator. The knowledge delivery will be based on models and taking into consideration the user and the required intervention. |
| | |
| Validation of the Correct Application of Knowledge | Reflection in the Application of Knowledge |
| Near real-time verification of operator actions and spatial movements. The detection of anomalies in spatial-time data will be employed. | Process discovery based on recognition activities on the shop floor, through the use of wearables. Combining machine learning with information encoded in existing models. |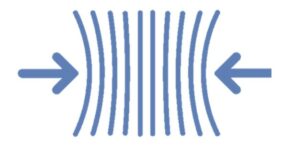 Support for the Industrial Resilience
Reinventing ways of managing and mitigating risk with the end-goal of
ensuring business continuity, protecting employees and improving resilience
of production and distribution systems.